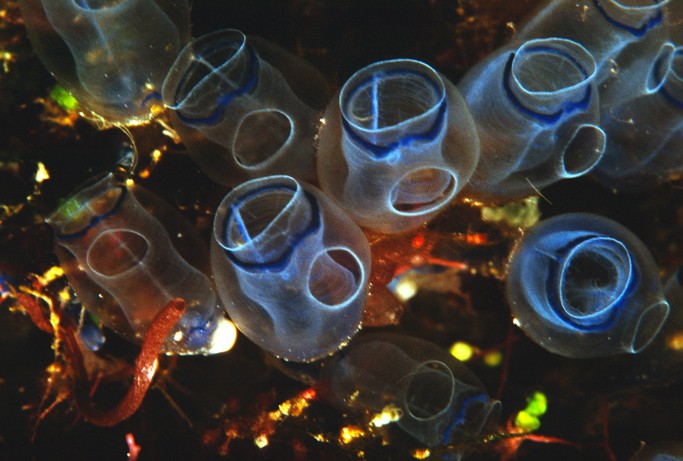 Photographer: © 2014-2016 Dave Waselle &middot All Rights Reserved.
Tunicates | St. Thomas, US Virgin Islands
Tunicates are a species of invertebrate, no…vertebrae. Confused? So was science. This species resembles a sponge in shape (much, much smaller) and how they eat planktonic matter and filter the water back to the ocean. Look closely and you will see a faint skeletal-like rib sections and a backbone. This is what has had biologist confused as to how to classify them. At least when this picture was taken.
As you are cruising along a reef, if you are distracted by the big stuff, you will never notice these. They are very small, about the size of the eraser on a pencil. They do live in clusters which makes them a bit more visible. When I took this picture, I had no clue as to what I was shooting. Honestly! They looked very interesting and it was only when I got back on the boat, I asked the guide and he gave me "the lowdown".
This is why I am a firm believer in "shoot everything". No one has written a rule that you have to know what is before you shoot it. Take the picture and do the homework later.