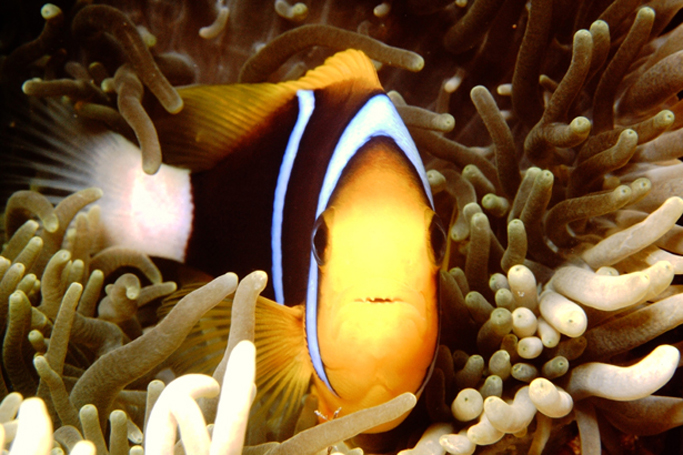 Photographer: © 2014-2016 Dave Waselle &middot All Rights Reserved.
Seabae Clownfish | Truk Lagoon, Micronesia
Seabae Clownfish live in very large, long tentacle sea anemones. They either have large families or just live there in large numbers. Come upon one of these and the photo possibilities are endless. They do move around quickly. I have had my best success hitting the shutter in anticipation of that moment they are centered, looking at the camera or are profiled, giving me that good side shot. They are curious. Hold the camera at the edge of the anemone or just inside it and they will either come in for a look/see or attack the camera for "invading their turf".
I affixed my strobe to the "spot of anticipation" because it's very difficult and exerting to be moving it around to light your subject. This way, you just wait till they get to that spot and click, unless you want to expend a lot of energy, thought and focus on other methods. To much to worry about…is the strobe aimed right? Is the camera also aimed correctly? What's my distance? If there is another easy way, please get back to me and we will share it.