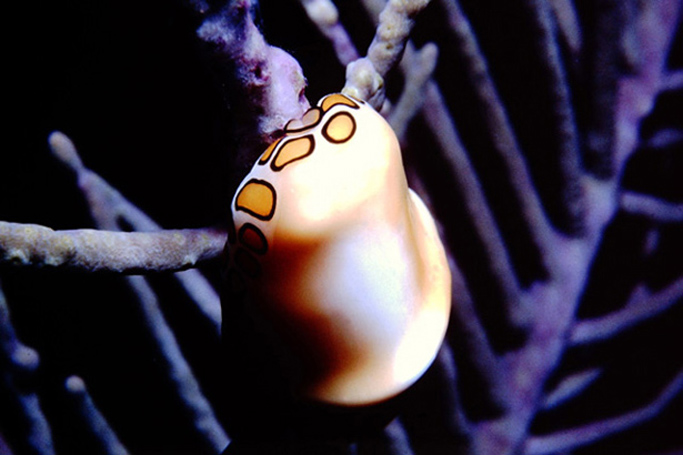 There is a minor argument floating around these days that film is still better than digital and vice-versa. My answer…"beauty is in the eye of the beholder".
What results are you trying to achieve?
There are those who argue the clarity in digital is superior, and they may be right? But the flip side is there are those that prefer the softness that film offers.  In the photo with the diver over the wreck, the background shows a glow and columns of the wreak are ghosting in the background. This was exactly why I shot this with available light on film. I wanted a certain somberness emanating from the image. Something that is extremely difficult to achieve in digital. I'm not saying it can't be done. But it's certainly easier with film. Admittedly, I am more of an expert on film than digital as all my photos were taken in 35mm slide format. There has to be something to it as Nike lll's and V's still sell for over $700 in very good, useable condition.
Limitations:
36 shots per camera. I made a comment on my Facebook page about a shot of me taken underwater: "A rare shot of me underwater. What is rare about it is I only have 1 camera. Normally I have 3". 
Film speed: nothing faster than 64 ASA as faster films are more grainy (in digital, the equivalent to a low resolution camera).
Brand (believe it or not!). Know the film you are shooting with. Kodachrome had a lot of red in it. That made for spectacular color in macro photography but made for grayish to black backgrounds. Fuji came out with their Velvia film and it gave you the best of both worlds. Great color with vivid blue backgrounds. We will refer to this as a pertinent history lesson. Due to additional accessories and processing techniques, there will be more on the evolution of film in blogs to come. The one certain factor is, know what you want to shoot and use the proper film.
Digital cameras:
"Which set-up would you use?" is a question I was asked recently. I haven't shot enough in digital, in my estimation, to make a really qualified suggestion. But the obvious is, the more you spend, the better the results. You still need the complete package for the best result. Define package: strobe, camera and optics (good lense). Historically speaking, Nikon and Cannon have had the best lenses according to the really top, top, super duper pros. But thanks to technology, they arguably have competition equal to the task.
So, what is better…digital or film? I leave you with a quote from one of my best friends in the dive industry, Reg Clark, Master Instructor. "Digital is much more convenient but that's not your question. For all practical purposes you can't tell the difference. To the average person, they wouldn't be able to tell the difference. To the trained professional eye, film is always the better choice. With that being said; however, I wouldn't shoot film. With digital, you can get 200 shots under water and at least 20% will be award winning. Being aware of distance is still critical. All of the considerations to get a good shot apply in digital. The limiting factor now is the strobe. You need to get a couple of hundred flashes and it needs to be able to recharge during a 1 hour surface interval. For award winning underwater digital you need atop end camera like the Nikon." http://www.nikonusa.com/en/Nikon-Products/dslr-cameras/D-SLR.page#Professional . "So you'll spend $5k to get the performance necessary to compete with the really good underwater photographers". Credit: Reg Clark – PADI Master Instructor, http://www.oceanairscuba.com