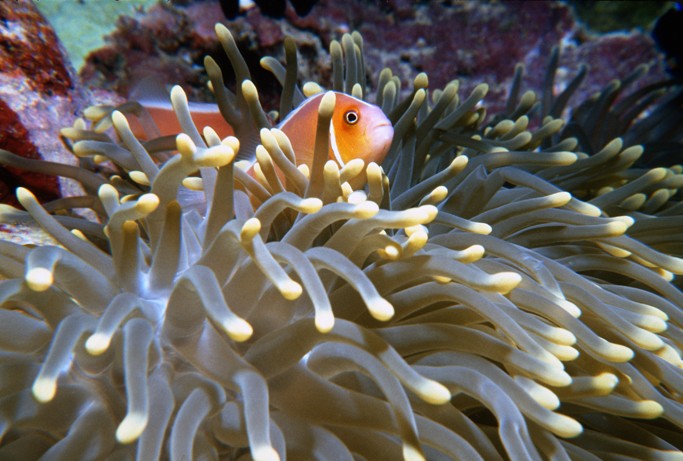 Photographer: © 2014-2016 Dave Waselle &middot All Rights Reserved.
Clown Fish | Solomon Islands
One of my favorite subjects to photograph. I LOVE clownfish. They are appropriately named. Their antics often have me laughing into my regulator underwater. If there is such a thing as re-incarnation, I must have been a clownfish in a former life?
This is a good example of shooting upwards at your subject. With this fellow peeking out from the extending tentacles of the anemone, it appears this guy is 'surfing the waves".
The Solomons are a unique dive destination. You must do it from a "live aboard". You have to get permission from the chief of the island as they own the water off its shores. The natives love to trade their handcrafted items for things we take for granted…such as batteries as an example. By the way, they are very good, skilled artist.