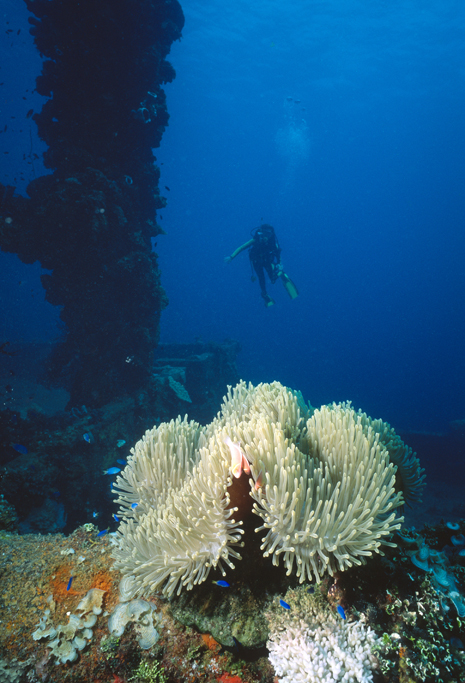 Photographer: © 2014-2016 Dave Waselle &middot All Rights Reserved.
Fugikawa-Maru | Truk Lagoon, Micronesia
The Fugikawa Maru is said to be the most photographed wreck in Truk Lagoon and rightfully so. The holds still have crates of ammunition, spare airplane parts for the Zero fighters, and the decks are just a maze of prolific sea life composed of soft corals, sponge life, clams and scallops, numerous species of fish and anemones, just to name a few.
As my wife/model passes by the mast, she approaches the anemone which has families of clownfish and damsels living in it as a host for protection. I am ever-so-slightly just below the anemone so I can look up at the diver and mast.
You are not allowed to handle any of the ordinance on these wrecks nor take any sea life, dead or alive, off of them. Punishment can be jail time, a huge fine, or both.