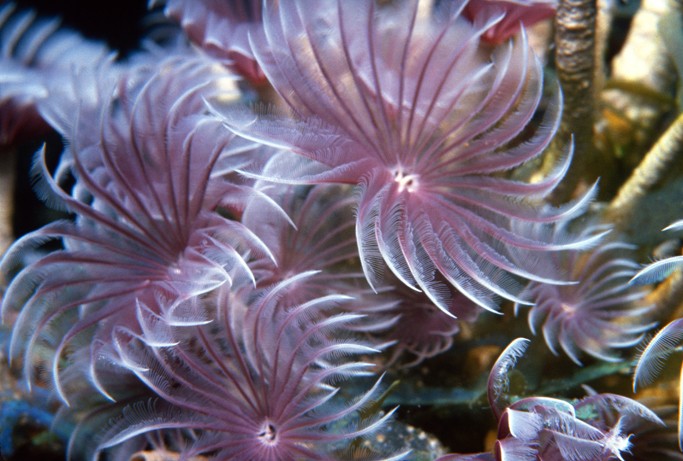 Photographer: © 2014-2016 Dave Waselle &middot All Rights Reserved.
Tubeworms | Rum Cay, Bahamas
Tube worms are found in all depths, sizes, colors and places. It sounds like they are all over the bottom but they really aren't that common. Finding a perfect cluster of them in this size and color is a photo op that should not be passed by. In this case, the depth is approximately 15 feet of water with bright sun. With a slow film speed of 64 ASA, you most certainly fire the strobe on low power, and keep a safe distance to not over-expose the subject,
In tricky conditions like this, I suggest a technique called bracketing. Shooting several images with the strobe at different distances and changing some of the camera angles. These guys will react to flashes and dart inside their protective tube. They will come out again and hopefully not take their time in doing it.
Some history trivia: Rum Cay was the second stop for Columbus as he continued his discovery of the Americas.