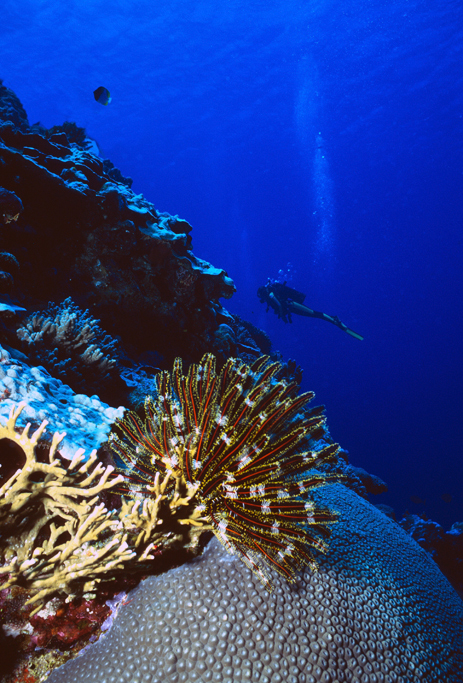 Photographer: © 2014-2016 Dave Waselle &middot All Rights Reserved.
Feathered Starfish on Star Coral | Ponepe, Micronesia
I loved diving in Ponepe. Everything about it is "gourmet". From the gourmet pepper that is grown on the island to the diverse amount of reefs it boasts. Great! The views on the island are all postcard quality. The views underwater…let me explain.
You drop in one place, you have a slopping bottom like the one in this picture. You drop in again, you are on a wall. Again, you have a flat bottom with clusters of coral heads composed of tabletop corals, staghorn, gorgonian, brain corals, soft corals and spotted with Tridacna Clams.
Now, with the exception of a species of coral, that may sound like many of the dive destinations you have been to. But the consistent prolific abundance of sea life sets it apart. Ponepe was a wide angle paradise.