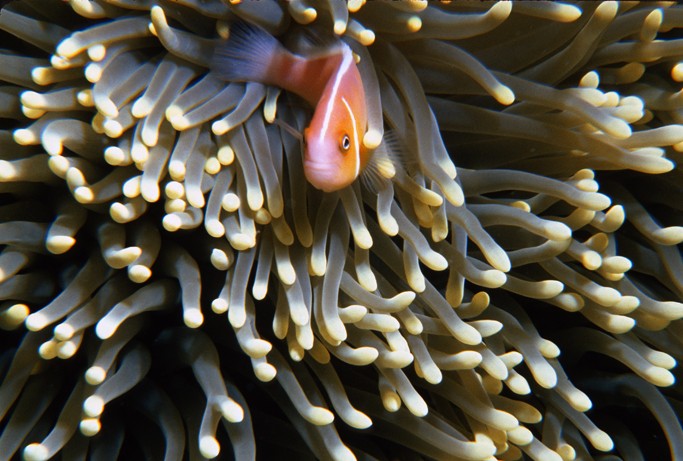 Photographer: © 2014-2016 Dave Waselle &middot All Rights Reserved.
Skunk Clownfish | Truk Lagoon, Micronesia
The way this anemone was draped over the edge of a rail gave me the idea to get eye level with it and wait for the clownfish to peek out for curiosity.  This anticipation paid off as that is exactly what happened. He didn't take too long to satisfy his curiosity but for a split second and turned away back into the tentacles for protection. The curve in the body is obvious.
If it were not for that instinct of anticipation, this shot would have never happened. The opportunity lasted for all of one second.