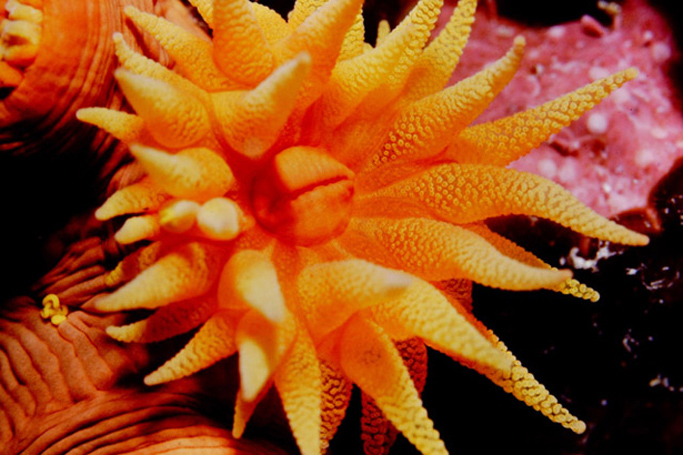 Photographer: © 2014-2016 Dave Waselle &middot All Rights Reserved.
Rose Coral | Maldives
In the case of this photo, preparation, again, paid off. I had become aware that rose coral was in abundance on these reefs. I set up a camera with a 2:1 macro set-up. That, on a Nike III, is the 35mm lense mounted on a 2:1 extension tube, then to the camera body. 2:1 translates to the image being twice as large on the film than the subject. When looking at the film, the real cup of coral is half the size of the image. This one particular stem of coral was separated slightly from the cluster. I shot several images, changing camera angles and strobe positions.
I had to laugh as soon as I saw the film. Thus the title – "Feed me". I immediately thought of that carnivorous flower in the movie Little Shop of Horrors  always yelling, "feed me!"