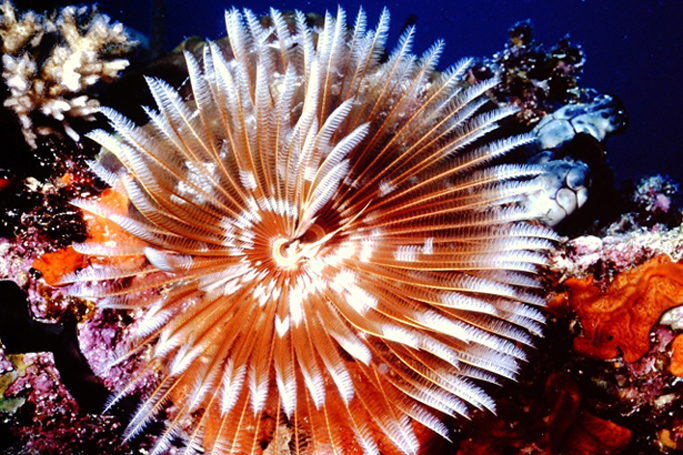 Photographer: © 2014-2016 Dave Waselle &middot All Rights Reserved.
Featherduster/Tubeworm | Palau, Micronesia
I have several shots of tubeworms. I chose this one due to it's size and positioning amongst other corals and sponges. It's very colorful. A Plus 5 macro set-up was used due to it's size. This guy is as big as a softball in diameter. The feather-like tentacles are very pronounced. The surrounding support cast adds interest. That's a small tridacna clam in the lower left corner. Those are white and purple tunicates in the upper right corner. Off to the lower right is a red-orange encrusting sponge. What a great neighborhood!