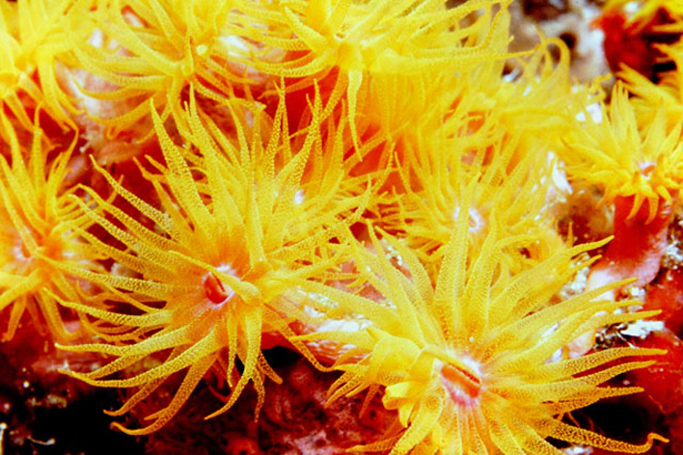 Photographer: © 2014-2016 Dave Waselle &middot All Rights Reserved.
Rose/Cup Coral | Fiji
As much Rose Coral as you can find in most oceans, this coloration is a bit more difficult to find. They have a tendency to be orangs. This group is a bright yellow with those white rings around the mouth area.  The tentacles of this species are about 25% longer than other cup corals. Since the majority of diving in Fiji is drift diving, I wonder if these longer tentacles are an adaption for the strong currents? Where the body/stem of the coral is visible, notice they are orange.
In the filtered light of the oceans and seas, these colors aren't as obvious as they are having been lit up with a strobe. I am the beneficiary of a descent picture because I practiced my theory of "shoot everything". You never know what you're going to get and the results may be a pleasant surprise. As they say in Fiji…"bula".