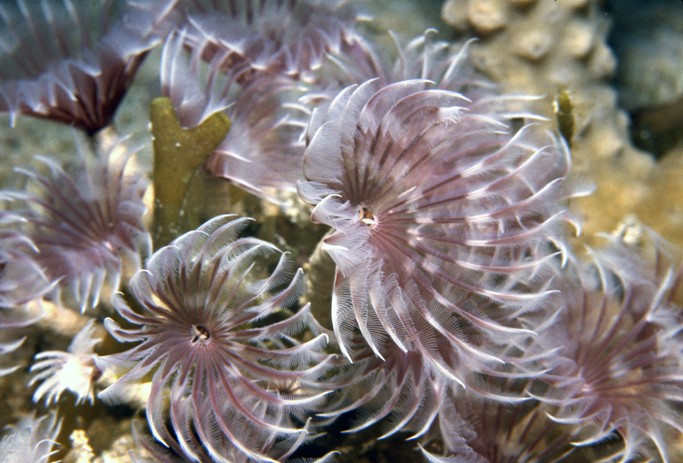 Photographer: © 2014-2016 Dave Waselle &middot All Rights Reserved.
Tube Worm Cluster | Rum Cay, Bahamas
When it comes to tubeworms, they exist in all oceans. They aren't that difficult to find  but it's not like they're all over the bottom either. The trick is to find them in an area with a "great supporting cast". In other words, surrounded by interesting forms of algae plant life or other corals or sponge life. They are so elegant to watch just flowing, reacting to the slight currents they like that supply them with food. In some areas, they can get quite large, up to 5″ in diameter. This diameter of one of these in this cluster is about the size of a nickel.
When shooting these, bracket. With an abundance of ambient light, definitely bracket. You need to fire the strobe to bring out those colors. But you may have to play with the distance.
Move the camera around to get a different perspective of these critters. Shoot down, shoot up. If the surrounding area allows it, do the whole 360. These make great photo subjects and enjoyable to look at because of their elegance.