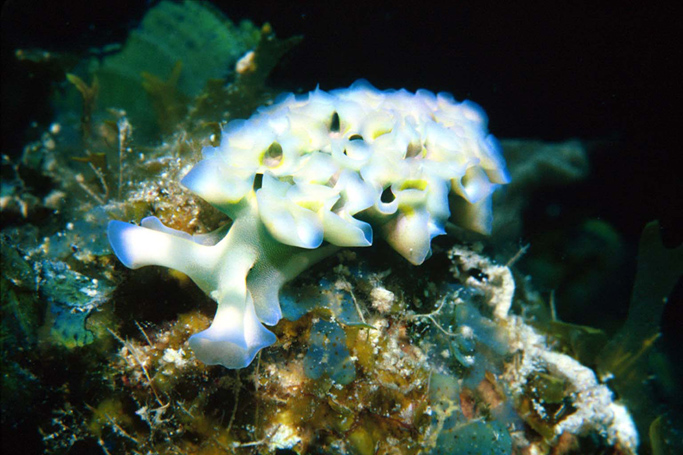 Photographer: © 2014-2016 Dave Waselle &middot All Rights Reserved.
Lettuce Back Nudibranch | Bonaire, Dutch West Indies
Lettuce Back Nudibranchs are also know as Ruffle Backed Nudibranchs. I prefer "lettuce" for not only my title, but this guy is crawling along through some very leafy algae vegetation off a reef in Bonaire, The Dutch West Indies. Firing the strobe is what separates him from the his camouflage. There are a fair amount of these little guys in the Bahamas and Caribbean. They are just hard to see because of there size (adults about 1″ long) and there design helps them blend into their background.
They make for great subjects to work on your macro skills with. They move slowly and how can you say they are not interesting? You can see his one beady little eye at the base of that fleshy antenna. It makes him look mean. Make sure to compensate on your strobe and ASA so they don't get overexposed causing you to loose all that wonderful detail and color.