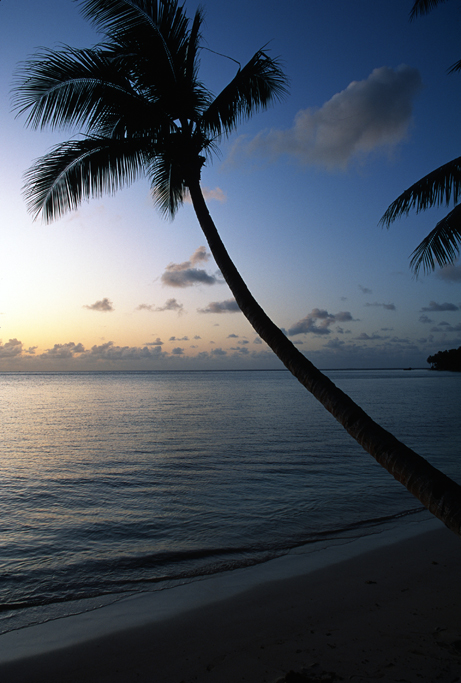 Photographer: © 2014-2016 Dave Waselle &middot All Rights Reserved.
Sunrise | Truk Lagoon, Micronesia
I think I may be a little bit different to most photographers. I like taking "arty" pictures of the under water critters as opposed to a "portrait" type pictures. I prefer sunrise photos to sunset photos. I'm not sure if it's the "different" thing so much as during a sunset, I am usually pre-occupied. In the Caymans, most notably Little Cayman, I was usually found in the bar competing against the bartender in a game of "Wari". Otherwise I was out at the ocean bar at the end of the pier watching for the "green flash" as the sun disappeared behind the horizon. Your initial thought is: "after hearing all this, what's this doing up at sunrise to this shot?" After an entire daytime spent indulging in sea life and sunshine, nighttime comes pretty early. Am I right?
Sunsets are very warm and you get some intense colors in your photos. Sunrises…subtle, gentle, almost pastel by comparison. The sea is so calm. A good friend and fellow diver once told me he's never seen any one calmer than me and on numerous occasions was tempted to nudge me to make sure I was still alive. In a weird sense this photo, in a way, represents me.