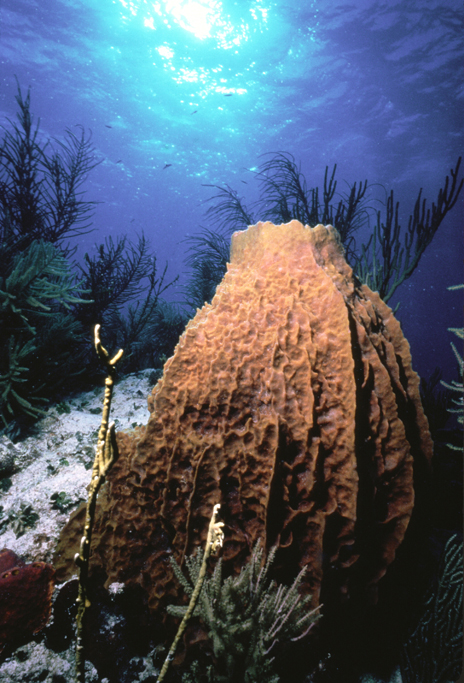 Photographer: © 2014-2016 Dave Waselle &middot All Rights Reserved.
Barrel Sponge | Rum Cay, Bahamas
Sponge life in the Bahamas and Cayman Islands is not that unusual, but the size of this one is. The really large ones are rare. Very few of those are in a surrounding that affords such a beautiful array of "goodies" for photo composition. Those "goodies" being composed of soft gorgonian trees, a branch of fire coral (hard to get away from that stuff), sea fans and leafy algae plants.
There are spots that always seem to stand out in your mind without the aid of your dive log. This is one of those in my case. The site was named Snowfields. Being from the upper Midwest and experiencing the scenery after a freshly fallen snow, this site couldn't be more appropriately named. Large and small bumps of reef surrounded by absolutely the whitest coral sand in the Bahamas.
I talk about photo composition in one of the blog post, but in this case, due to the nature of this site, you had to work hard to take a bad picture.