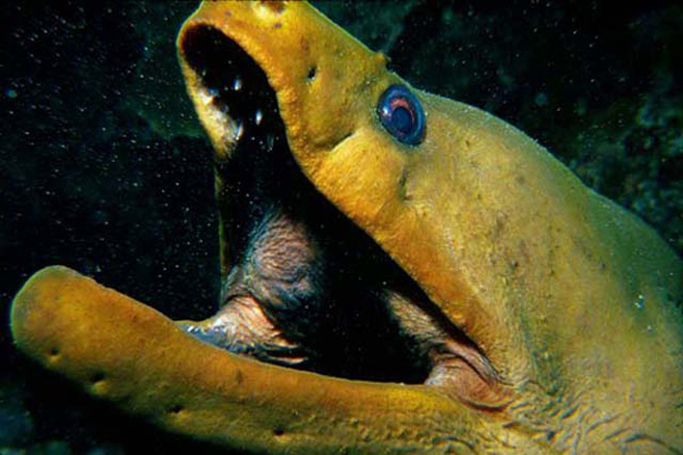 Photographer: © 2014-2016 Dave Waselle &middot All Rights Reserved.
Green Moray Eel | Grand Cayman, Cayman Islands
I was on a trip to Grand Cayman Island with a good friend and superb dive buddy, Reg Clark of Oceanair Adventures. We decided to do a shore dive on a reef right in front of the small hotel that was loaded with macro opportunities. We discovered this big fellow. As ferocious as he looks, he was a "pussy cat". We noticed immediately that he gave absolutely no signs of being aggressive.
I just happened to have my Plus 5 set-up with me and went to work. The one and only flaw, which I later decided was a good thing, was how active he was. He would move his head around a lot and thusly disturb the water creating some scatter. As I look at the image, this "action" on the film simulates on one shot the movement and making him look "scary".
Grand Cayman note: It is home to another great diver/photographer/instructor Cathy Church.