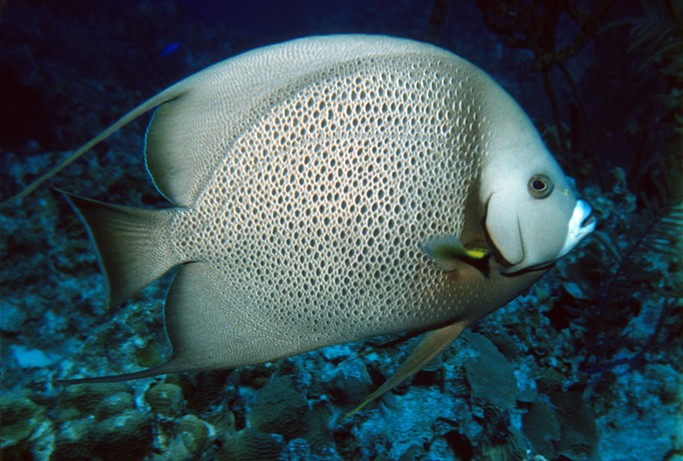 Photographer: © 2014-2016 Dave Waselle &middot All Rights Reserved.
Gray Angelfish | San Salvador, Bahamas
Gray Angelfish are one of the more common species of angelfish. But don't let that fool you into taking them for granted. Their numbers are still small compared to other species and photo opportunities are limited. When one of these majestic beauties shows up at your site location, don't waste it. It may be weeks before you see another.
I have also seen them show up in pairs. These opportunities are priceless. They are slow, methodical swimmers. But they are fast when they want to be. Try not to chase them. They will feel like they are being pursued and will bail on you. Remain calm and stay put. They are, like so many other fish, curious. They just might surprise you and come by to check you out and give you the "op" and picture of a lifetime.
Learn more | Gray Angelfish